Selling Your Home?
If you're like most people, your home is your largest asset. Selling your home is an opportunity for financial gain or loss. It can also be a big time commitment.
Mila Quarles is committed to helping you get the best price for your home and also saving you lots of time and frustration. I created the most aggressive and effective marketing plan that is continually updated and based on research and statistics of property buyers nationwide. This special marketing plan includes online exposure, new modern technologies and traditional marketing like yard signs and print advertising.
14 point Marketing Plan
Actually, my marketing plan has a lot more than 14 points. But here are 14 reasons to list your home for sale with Mila Quarles.
Cash Offer
Do you have a house that you'd like to sell ASAP without having to make any repairs or deal with picky buyers? I work with several investors that can buy your home quickly and hassle-free. You could have your house sold in days, regardless of the condition or your financial situation. I'll send our investor to come view your home, and give you a no-obligation cash offer to purchase your home, along with presenting other options that may be available to you.

Each of my residential listings gets its own website! Not many agents in the Treasure Valley create a website for each home. I will design a site specifically for your home, and include a description, a full list of features, a lot of photos, links to nearby amenities, and I even upload a video! I also reserve a unique URL for your home based on the street address (i.e. 123MainStreet.com or website that has key phrase in it, something like www.HouseForSaleBoise.info), and put it on all of our advertising -- including the yard sign in front of your home.
Latest Technology! 3D Virtual Reality Tour
To make your listing to stand out from others, I offer virtual 3D tour made by Matterport. Its all-in-one camera that captures everything around the house. Matterport is an latest media technology company that delivers 3D virtual reality versions of real-world spaces on the Web, mobile devices, and VR headsets. The Matterport make it quick and easy to turn real-world places into immersive virtual experiences. Potential buyer can experience of a home without setting foot inside the property. Save time and effort.
Video Tour
Home buyers love to envision themselves in each home they look at. I make it a lot easier for them to see what it would be like to walk through your home by creating a video tour of each home I list. I will include descriptions of your home in each tour, and really give home buyers the essence of your home. When they see all that your home can offer them, they'll surely want to visit in person!

Top-Notch Digital Photography

A beautiful home will practically sell itself--but only if serious buyers come to see it. Nothing can get buyers through the door of your home like fantastic interior and exterior pictures--and the more, the better. That's why I am very serious about digital photography. I have a professional photographer working exclusively with our brokerage! He takes a number of digital photos at each of our listings.

Advertising on Top Real Estate Websites
It is essential to list your home online, especially on the biggest real estate search portals on the web: Realtor, Trulia, Zillow, Facebook, Marketplace and Yahoo. In fact I pay a fee to enhance your listing, which will give your home more exposure at the top of search results, give potential buyers more details about your home, provide much more visual advertising for your home with additional photos and video tour, and give buyers the opportunity to find out more by contacting us or by checking out your property website.

Assigned Lead Capture System
I use Smart Lead Capture Mobile Marketing system that enables to market the listings and capture leads over a mobile device. With smart lead capture I can capture leads by offering their clients the ability to "text for more information" about a property listed for sale. This system uses custom auto-responders to automatically send information 24/7. I will follow up with each potential buyer who inquired information about the property (see below).
Social Network Marketing
I use social networking sites to get the word out about your home.

I am going to post your property on LinkedIn

I am going to Tweet about your property on Twitter

I am going to promote your listing on my Facebook Business Page

I am going to Blog about your listing in my Blog page
I also use Property Booster to bring traffic to your property. As you see below, property booster brought over 3,600 views
Free Staging Consultation

To assist you in preparing your home for the market, I will offer you a free staging consultation. I'll also walk through your home with you, making notes and giving you advice on repairs to make, cleaning tips, and more. I will also help with some staging items to make your home look more appealing and inviting. I can also hire professional stager to make your house stand out from other properties and sell faster.

Wow! Virtual Staging
I use virtual staging, which is amazing marketing tool in real estate business but sadly is not used by most of the real estate agents. According to the statistical data from NAR, 94% of realtors that using virtual staging confirm the unmatched benefit brought by virtual staging: it can not only increase the interest of people to the certain property but also decrease the amount of time it spends in the market almost by 50%. It is especially important for vacant properties that will sell faster and even for bigger money thanks to professional virtual staging services.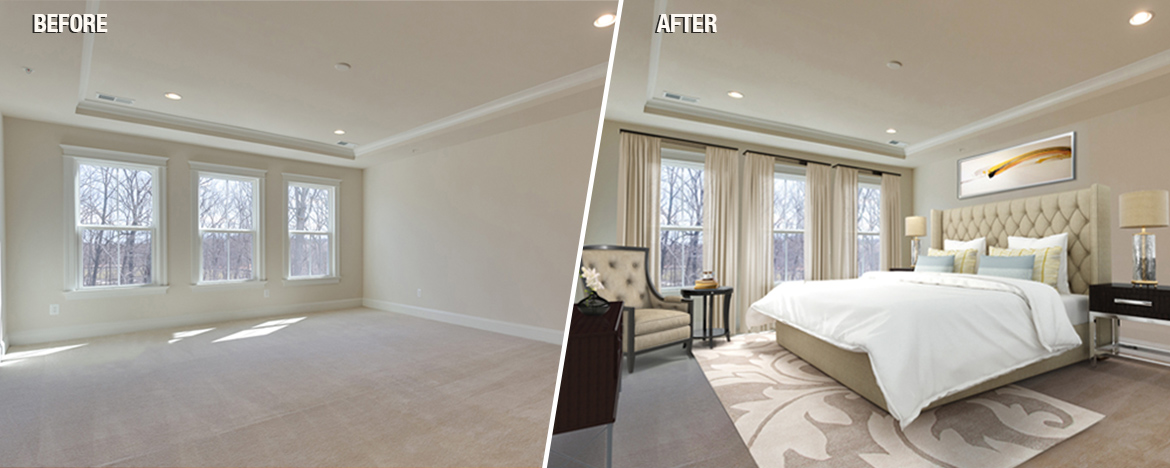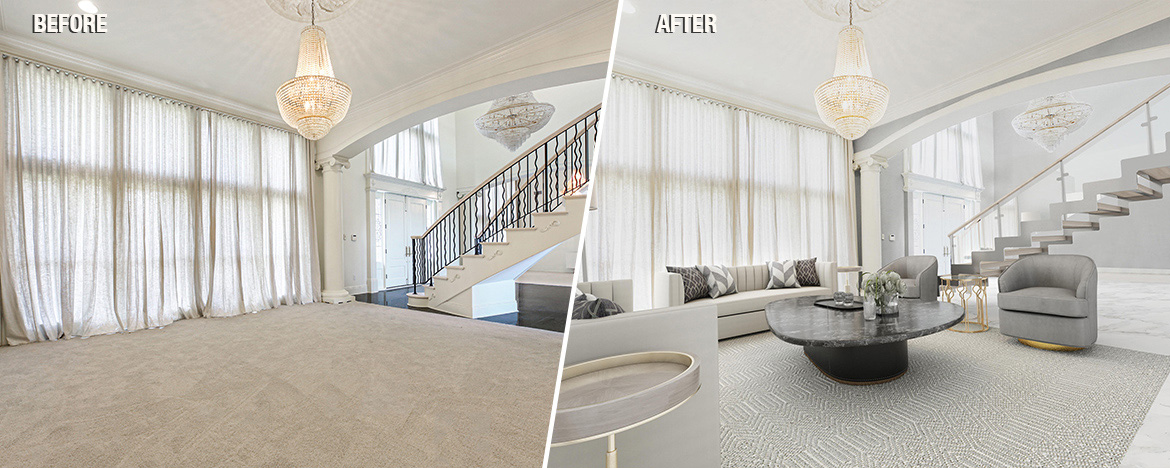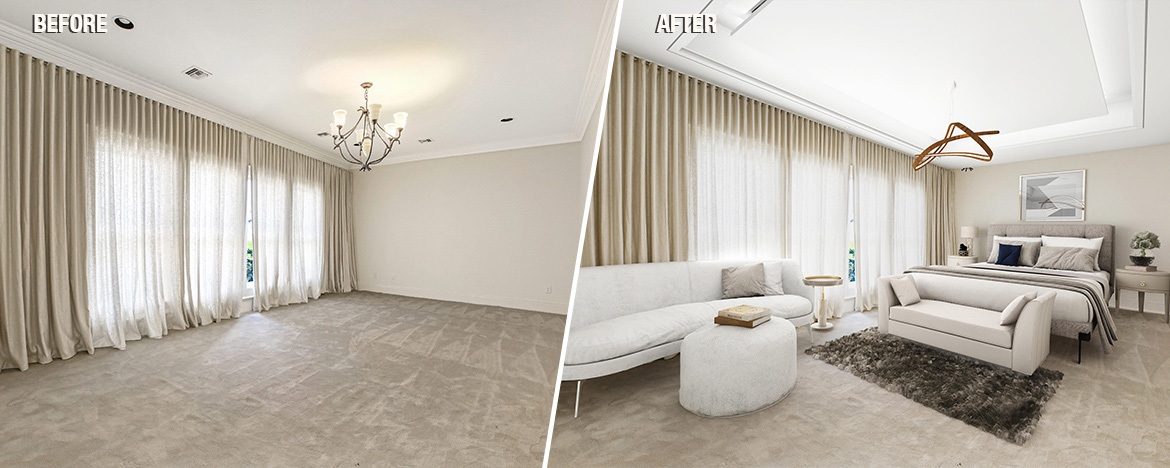 Full Color Flyers

I enhance each listing with a full-color Property Spotlight Binder. Property Spotlight Binders contain all the information you receive in a typical listing package, as well as Enhanced Mapping, Community and School Information, Demographics, Local Business Information, and more.
Listing 180 Warranty Coverage
When a seller puts a home on the market, it can be a stressful time. To avoid some of the stress I offer free listing coverage up to $1500 if something breaks down while the home is on the market! It covers heating, cooling, electrical, plumbing systems and major home appliances.
MLS Entry Only Listing
If you would like to save on commissions and sale property by yourself but still have it listed on MLS, I offer flat $750 fee entry only.
100% Guarantee
I am very serious about communicating with my clients. So serious in fact, that I guarantee that clients who have signed a listing agreement with me will hear from me every single week. If there's ever a week where you don't hear from me with an update on your property, I'll give you $100 in cash at closing. And, I'll give you $100 for each time it happens! Each week I will email you report of activities from different websites and response traffic to those activities.
.
When you list your home with me, you may receive my written guarantee that I will sell your present home at a price acceptable to you or I will sell it for FREE. The reason I offer this program is to make sure we all have the exact same expectations BEFORE I start marketing your home. I will begin to market the home to buyers at its full market value and if it sells you get the benefit of the higher price. It's a win-win for you... Also, if you are not completely satisfied with my service or marketing efforts, then you can cancel the listing and pay nothing.

Call or text Mila Quarles at 208-409-6868

As a seasoned real estate professional, I understand that buying or selling a home is more than just a transaction: it's a life-changing experience. That's why I am dedicated to providing exceptio....